When you make the decision about silicone inflatable seals for your product, it is critical that you choose the right silicone rubber manufacturer.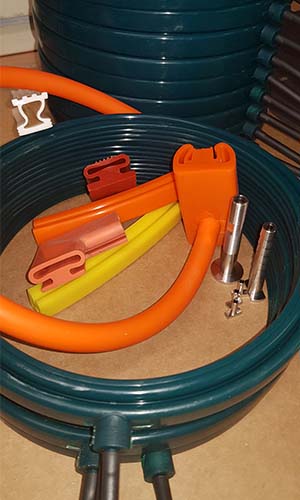 More and more manufacturers across the industry spectrum, from food and drink, medical and pharmaceuticals to aerospace, automotive and construction, are using silicone inflatable seals, which are also known as pneumatic seals.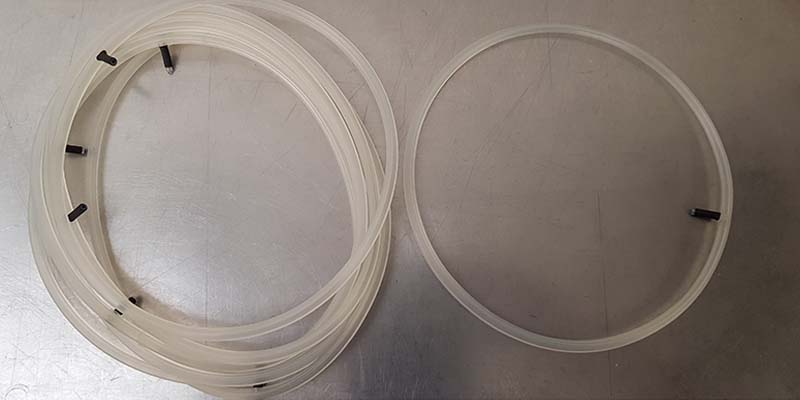 One of the main reasons for this choice is the fact that silicone inflatable seals are a highly effective means of sealing parts that move in relation to one another and need to be connected and disconnected at different moments. Another key factor is the ability of high-quality silicone inflatable seals to function in extreme temperatures, from 60°C to +220°C, as well as even higher temperatures for short periods.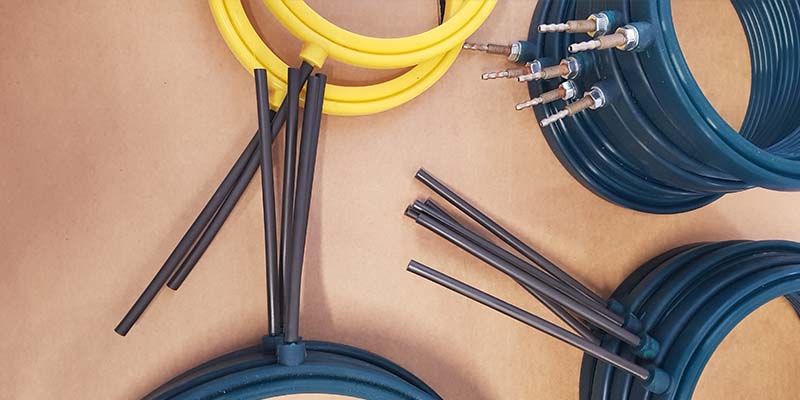 How to make sure that you choose the right silicone inflatable seal supplier
To help make sure that you select the right supplier of silicone inflatable seals, we have put together a list of key questions to ask:
What experience of manufacturing inflatable seals do you have? Your silicone inflatable seals must be manufactured to exact tolerances and specifications. This requires specific expertise, including the correct completion of precise moulding and joining processes and operational procedures. Also vital is an in-depth knowledge of the silicone compounds used in the manufacturing process.

What equipment and machinery do you use? It is essential that your silicone inflatable seals are of the highest quality. To ensure this, your supplier should operate the latest technology and have the ability to carry out advanced processes. For example, the use of vulcanisation to mould valves into extrusions and to mould extrusions together to create seals that can be expanded and contracted at will. You should also be able to see evidence that the supplier invests in maintaining this level of service.

What design capabilities do you have? Your silicone inflatable seal will have exact requirements. Therefore, it is critical that your solution is precision made. By choosing a supplier with in-house design capabilities, you can be assured of this accuracy. Also, this expertise ensures that the design-to-manufacture process runs smoothly.

What stock do you carry? It is important that the silicone rubber manufacturer that you choose can quickly and efficiently meet your silicone inflatable seal demands. To do so, they need to carry a large stock of components and should have a strong supplier network that is underpinned by an advanced supply management system.

What testing do you carry out? Testing is an important part of the design and manufacturing process and integral to the quality and performance of your silicone inflatable seals and the products of which they are a part. Your supplier should have comprehensive testing capability, such as pressure-gauge testing to specific PSIs.

Do you operate in accordance with international standards? You shouldn't choose a silicone inflatable seal supplier that doesn't have ISO 9001 certification. This international standard is a guarantee that the manufacturer consistently provides services that meet customer and regulatory requirements.

Do you use a product identification system? This level of supply chain management, and the visibility that it affords you, helps to ensure that you receive superior product quality. You can easily and quickly track production, match parts and verify processes using batch numbers, optimising efficiency and avoiding unnecessary costs and waste.

Do you offer an end-to-end service? To help ensure the highest level of quality control for your products, an accelerated order-processing schedule and greater cost-efficiency, your silicone inflatable seal supplier should offer design, manufacturing and testing services on an in-house basis.
Want to know more about Advanced Materials silicone inflatable seal solutions?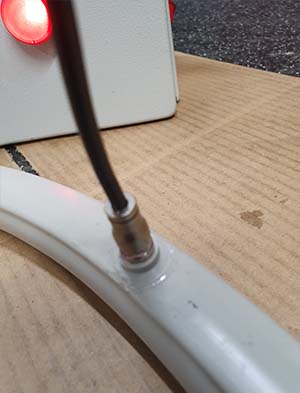 Contact us on 01903 713566 or sales@amsilicones.co.uk.