Silicone Rubber Extrusion Tooling & Design
Whether you have the rubber seal design already thought out, or you require technical assistance in solving a challenge, our team are ready to help.
We understand the demands that designers and engineers face in the development of new technology. They are required to constantly innovate and produce extremely complex parts, maximise performance and meet strict standards to satisfy their clients' needs.
Using our expertise and enthusiasm for silicone rubber manufacture, our technical team quickly transform new ideas into great products.
Ready to put your plans into action, we aspire to solve any request for an application that can use our silicone rubber.
Because we have developed in-house capabilities in the design and manufacture of extrusion, joining and cutting tools we can keep our quality high, lead times down and efficiency up.
Cost effective and swift service from us means it is simple to get your prototype tested and approved for full scale production.
Advanced Materials: From design to manufacture
Effectively communicate complex product details - using 2D and 3D modelling to gain approval for prototype manufacture
Create tooling - to meet strict extrusion tolerances
Quality - checks are made on every tool
Extrusion samples - created for assessment
Quality checks made on the samples - to get the extrusion design precise
Full scale manufacture - once samples have been accepted by both parties
Packaged and despatched - within our agreed time and manner
This process can be as fast as 7 working days depending on the application and product being prototyped.
It is important to consider the plane in which your application requires the profile to sit
Due to the nature of the rubber extrusion process some profile designs will not sit in the manner required, thus requiring an alternative design or a moulding process
Below are some 3D models of extrusion that will sit in one plane but not the other without force: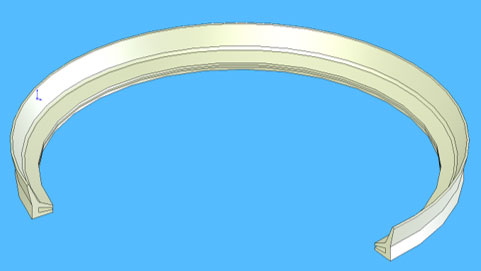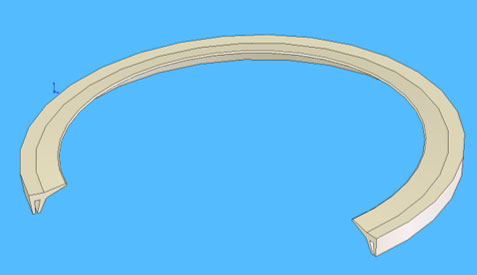 This lip seal profile is restricted by the bend radius of the lip.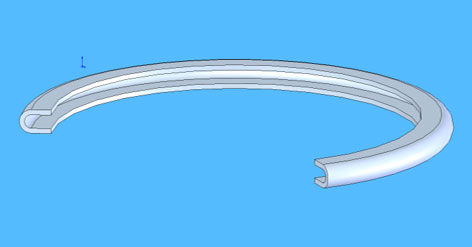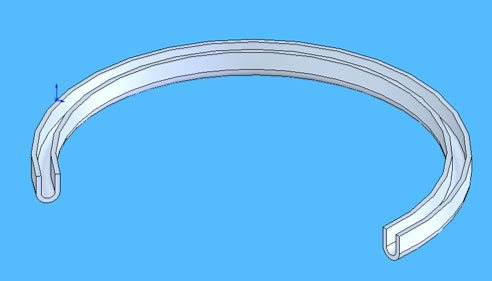 At Advanced Materials, we are able to turn samples around in seven days thanks to our in-house tooling using our advanced CAD, CAM technology. This gives us a unique ability to create the most complex extrusions at very competitive prices.
Speak to our team now to discuss your requirements, or if you're looking for some advice we'll be happy to help, contact us now.